SAM ANNAND AT WEST WARD WORKS, DUNDEE


25 August 2020
For the inaugural Song Work commission, we invited musician and sound-artist Sam Annand to respond to the cavernous concrete spaces of a former print works in Dundee.
West Ward Works was home to the printing and binding of DC Thomson's best-loved comic book annuals for over sixty years. Beezer, Twinkle, Black Bob, Sparky and Topper were all produced here before the factory closed its doors in 2010. The factory has since been cleared of its machinery. Over four floors, each of its vast rooms are entirely empty.
In January 2019, Annand visited the factory to measure its impulse response. Impulse response processing allows a musician to simulate the acoustic characteristics of any space which they can then use to adjust or compose music specific to that location.
Using this method, Annand started by placing a set of speakers at one end of the factory floor and a microphone at the other. Through the speakers, he played a 'sine sweep', a five-second sound that moves through all audible frequencies. The mic picks up the effects the physical space — its size, the materials it's made of, and the objects within it — has upon this sound. The recording is then processed (a process called 'deconvolution') to produce a short, sharp sound, like a starter pistol firing or a hand-clap. The length of time it takes for this sound to fade away gives an accurate measurement of the reverberation of the space.
Using modular synth, Annand has applied this effect to create a series of site-specific composition for West Ward Works.
The longest reverb ever recorded is 112 seconds. It was captured at Inchindown, a disused underground fuel depot in Invergordon, Scotland. Annand visited the oil tanks in 2017 as part of Resono, an ongoing project that through acoustic mapping and composition explores some of the most reverberant spaces in Scotland.

The reverb of West Ward Works, Level 2, comes in at around nine seconds, which seems meagre, but is in fact equivalent to Notre Dame cathedral.
Sam Annand is a musician, sound-artist, and producer based in Scotland. He creates deeply immersive, layered drones and microtonal intervals using analogue and modular synthesiser Annand is co-founder of Esk, a collective of artists, musicians and designers inspired by sound who come together to produce installation, events and physical editions.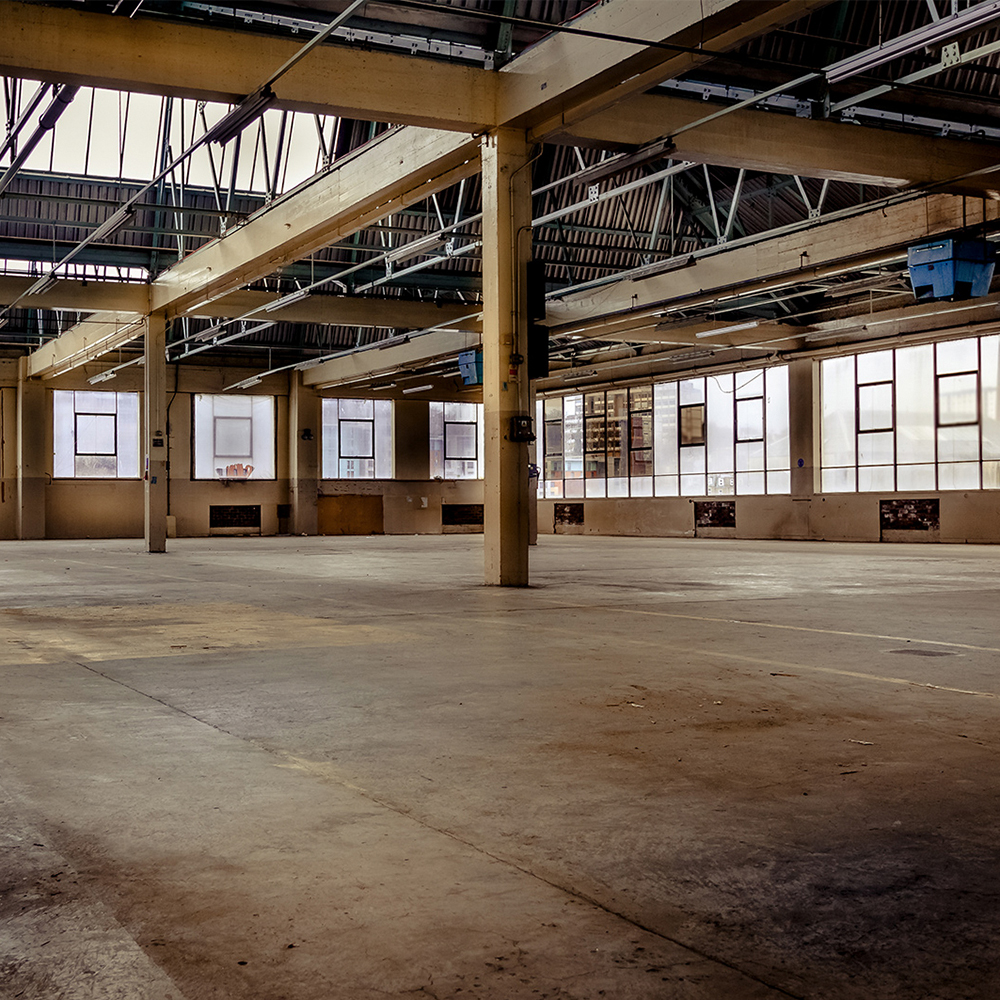 LISTEN HERE
1. AM spatial timbric animation, West Ward Works, Dundee, Scotland

2. Complex oscilator pattern, West Ward Works, Dundee, Scotland

3. Clock feedback grain stream, West Ward Works, Dundee, Scotland

4. Hushedness, West Ward Works, Dundee, Scotland